Lagos is the city that never sleeps – Welcome to Las Gidi. There are a number of hidden late night restaurants in Lagos which have become institutionalized over time. Don't worry, we found them!
The best options for late night dining in Lagos are typically burger joints, Chinese restaurants and buka lounges – which is not surprising.
Ofadaa presents the essential guide to late night dining in Lagos: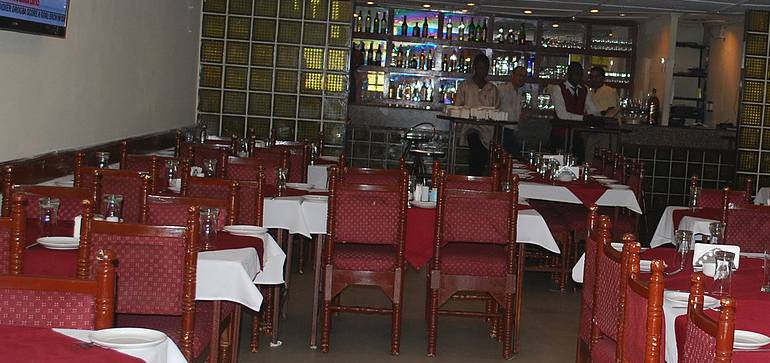 Located within Cumberland Hotel, this is one of the oldest Indian restaurants in the country. This hidden gem provides the authentic and traditional experience of Indian food. More importantly the restaurant is open 24 hrs a day and provides buffet breakfast from 6am. Honestly, don't let the restaurant appearance discourage you – we know it's not pretty.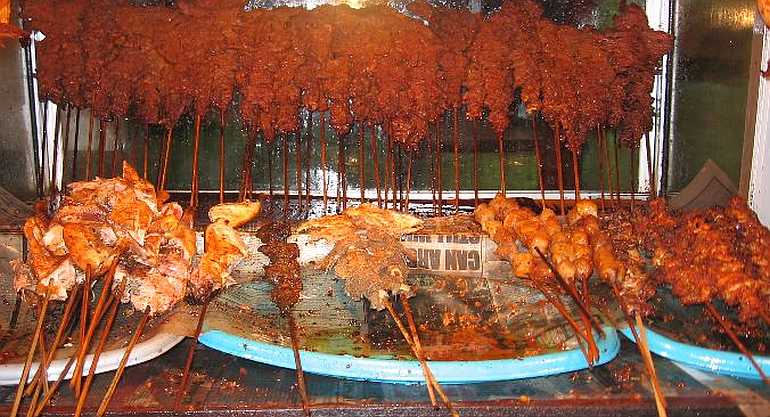 Most suya places in Lagos close before midnight. The wonderful University of Suya is open everyday till 4am including on Sunday. Also, this is actually a university. Each year, hundred of apprentices pass through the faculty of meatology to learn the art of making suya – who knew!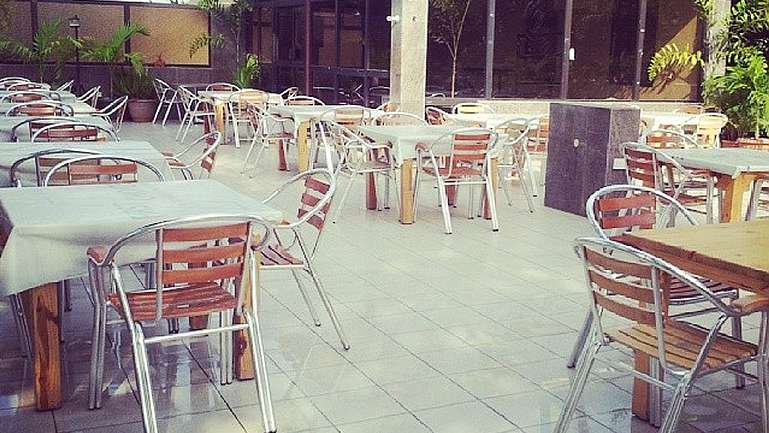 Although La Mango is more than just a restaurant, it is the hangout spot in Ikeja. Also a great place to break bread after the midnight hour. The food is amazing and affordable. Check out the roof-top bar and enjoy the view of Ikeja at night.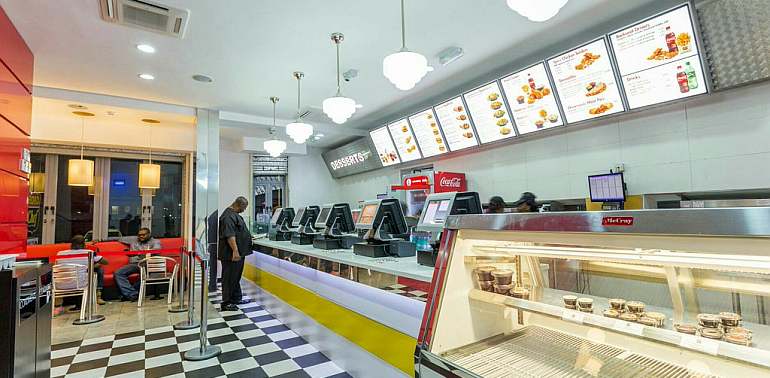 RoadChef is a relatively new restaurant and is the first 24 hrs drive-through restaurant in Nigeria serving American-style burgers and milkshakes. Recently added cocktails to the menu and extended opening hours on Friday and Saturday. You can now chill there till 2am.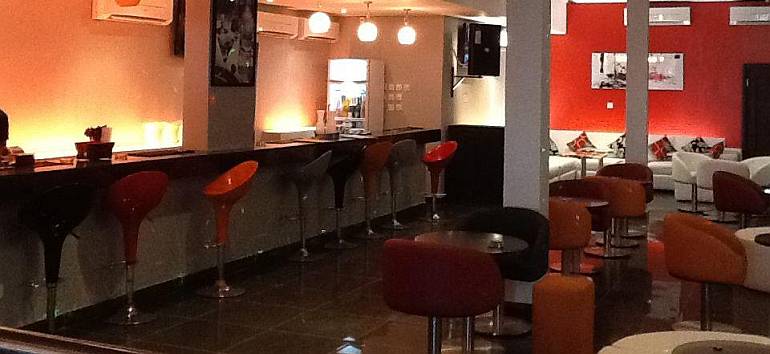 The Place is open 24 hrs and operates at 4 locations in Lagos – Lekki, VI and Ikeja GRA. The food and prices are always on point. We hear the VI branch is a little stingy on portions; you're not likely to care after midnight.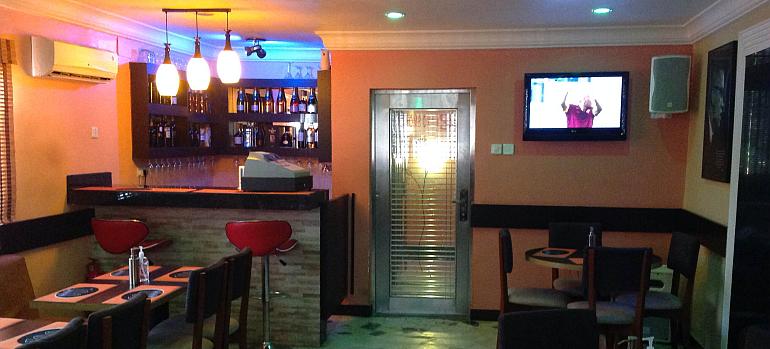 100 hours African Restaurant is open 24 hrs a day with an extensive menu of Nigerian delicacies. After midnight, this is the spot to get your amala and ewedu. Just to add more confusion to the name, it is open 168 hrs per week.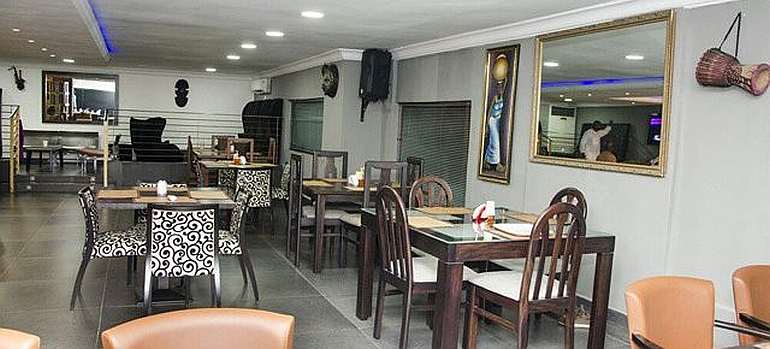 Opened in 2015, 9jachoyce is part of the new breed of fine dining "buka type" restaurants in Lagos. The kitchen is only open 24hrs on Friday. The prices are quite affordable and food is tasty. You should definitely try their house special Nwobi.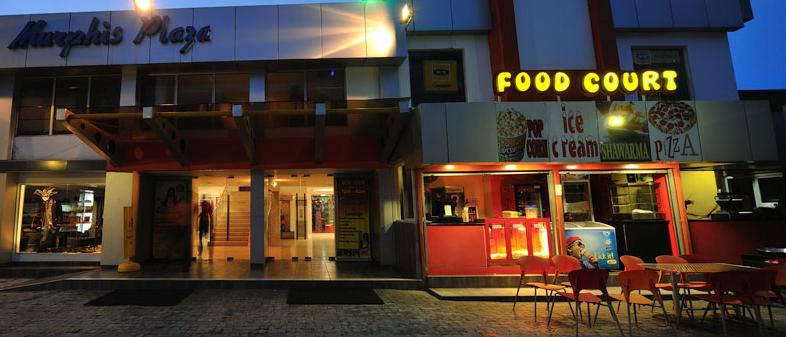 After singing the night away at Shaunz Karaoke Bar, take a break. Grab some Shawarma at the Food Court at Murphis Plaza.
Although Shawarma & Co operates 3 locations in Lagos, only the outlet in Victoria Island is open till 3am on Friday and Saturday. Shawarma & Co serves a broad choice of authentic shawarma and falafel. Don't forget to check out their "Suyarma".
Prime Chinese is another old school restaurant in Victoria Island which is open 24 hrs. Has some really great quality dishes – however your perspective may change depending on how intoxicated you are.