Not every time rice and stew. Sometimes bread and tomato sauce a.k.a., Pizza!
There truly is nothing like a good, hot, slice of delicious pizza to satisfy your carb cravings. Now, we all know that pizza joints in Lagos can often be 'hit or miss' (and in some cases, completely 'jump and pass'!) but that's probably because the concept is still relatively new in Nigeria.
We're sure that one day though, Nigerians will consume as much pizza as Norwegians do (yes – Norway consumes the most pizza in the world).
Until that day comes, Ofadaa does not want you to suffer anymore by eating cardboard disguised as pizza. So we've made your food search easier by creating a list of the 15 Best Pizza restaurants in Lagos. Here they are, in no particular ranking order!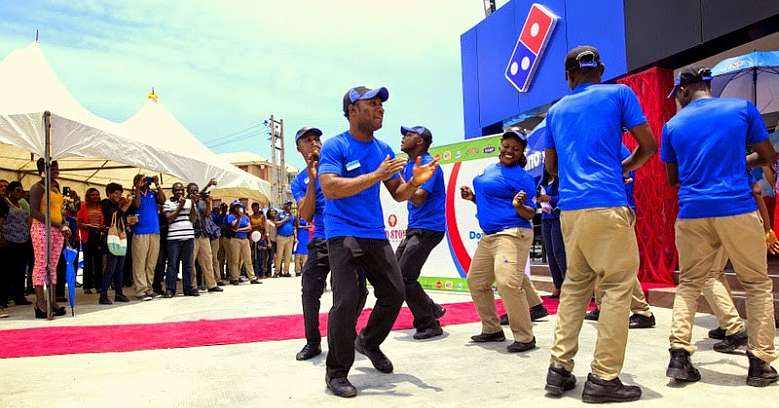 Photo Credit: Dobbys signature
Since entering Nigeria in 2012, Domino's Pizza has become a household name in Lagos. They've wisely adapted their menu to reflect local tastes in Nigeria so our recommendation would be to start with the suya & chicken pizza and take it from there.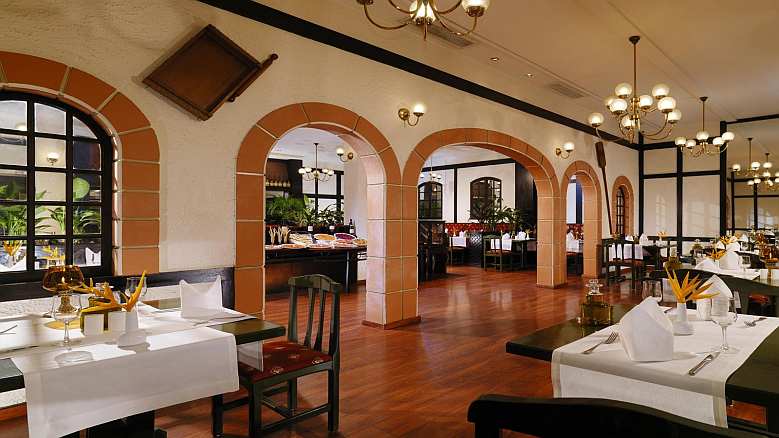 Photo Credit: La Giara
La Giara, located in the Sheraton hotel in Ikeja offers a fine dining experience and features not only an extensive menu of pizzas, but also some of the finest Italian cuisine, along with an impressive selection of wines. If you're in the mood for something fancy, this is your spot.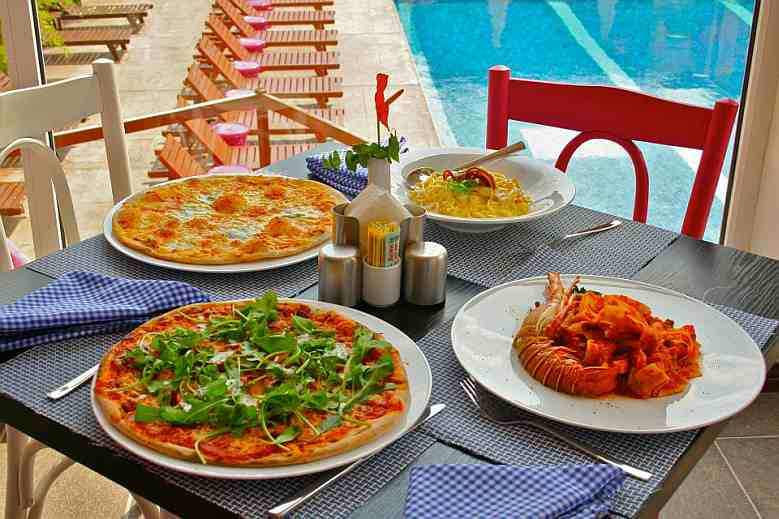 Photo Credit: La Veranda
Part of Fouad Hanein's collection of fine dining restaurants in Lagos, La Veranda is located in the Blowfish Hotel in Victoria Island. It serves classic pizza cooked in an Italian wood burning oven, as well as a wide selection of wide selection of fantastic pastas. You can munch on your pizza and sit next to the pool outside and pretend you don't have to face traffic on your way home. If you want excellent and attentive service whilst enjoying good food, this is your spot!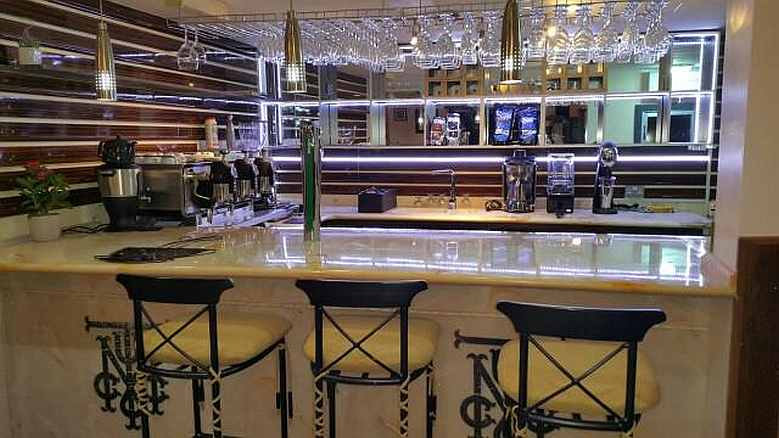 Photo Credit: Umutu Coffee
Located in Victoria Island, II Soriso was recently renamed Umutu and is now under new management. "Umutu" sounds like the name of a coffee shop but it is definitely still the same Italian restaurant with beautiful and inviting decor where you can get really good pizza and first rate service.
Is South African Pizza better than Italian? You can decide for yourself at any of the four Debonairs locations in Lagos. Debonairs is known to have unique pizzas on their menu especially in the "Something Special" Category. And if you are not sure what to order, you can't go wrong with the Debonairs Chicken Triple Decker Pizza – a real favorite alongside the BBQ chicken wings. We hope they make a Braai pizza soon sha.
Half the fun of getting a pizza is seeing how it's made. At Pizze Riah, you get to see your pizza prepared in an outdoor brick wood fired oven while you wait. Over the years, the pizza has been consistently good and there is also a suya grill if Pizza is not your thing. Let's not forget the great wine collection and outdoor area with a small playground for the kids to play. Two things to bear in mind – the service can be slow and it is cash only last we checked.
La Taverna is actually run by Head Chef Christian, a Chilean based in Lagos. This is one of our favorite spots because it's great for toasting/romancing. Every item on the menu is shockingly good and there's also a reasonably priced wine selection. On Wednesday, all pizzas are priced at ₦2,000 and on Thursday, the restaurant showcases some of the most talented live bands in Lagos.
Hidden within the Manuela Residence, an Afro-Italian themed hotel in Victoria Island, La Pizza is tastefully decorated and is considered one of the best spots in Lagos for authentic Italian food. They are especially known for their Pizzas and Calzones.
Located in Apapa, Mario's Pizza is yet another spot nested within a hotel (Ray's Inn). This is probably one of the best places to grab a pizza in Apapa without breaking the bank and drinking garri for a week after you go. Whilst known mainly for their delicious pizza, the menu is very diverse, serving various mouth-watering dishes.
Sometimes referred to as Al Sultan Restaurant. The best way to describe this joint is a giant hall with long dinning tables for large groups of people serving pizza and other fast food. There is outdoor seating, kid playing area, snooker tables, and you can even smoke shisha whilst waiting for your pizza. The food here is 100% Halal. Sultan is very popular with both locals and expats.
Pizza Lounge is focused on blending the original pizza taste with unique African flavors which has made it a favorite among locals. (Does this mean they'll have an okro flavored pizza anytime soon?) Since 2014, Pizza Lounge has two locations in Isolo and Ajao and offers free delivery.
Started in Lagos by 4 young Nigerians in 2012, Pizza House uses carefully sourced food ingredients to deliver amazing and tasty pizzas. They are located in Ogudu and Surulere and offer delivery service and free wifi at both locations
Located on the famous Akowonjo Road, this is more of a beer parlor / sports bar serving pizza, shawarma, pepper soup etc. This cozy joint is open to 10pm daily.
What are the odds? Another La Pizza on this list, not to be mistaken for the one hidden in the Manuela Residence. La Pizza and Shawarma operates 2 locations in Ikeja (Allen Avenue and City Mall).
The bonus joint – if you are ever around Festac Town / Amuwo-Odofin and don't fancy eating at the Domino's Pizza. Here is alternative joint attached to the Zizis Sports Bar.